Just in case you are not already aware, this memo is to inform you the American Medical Association (AMA) added Current Procedural Terminology (CPT) code 99072, effective September 8, 2020, and has updated information about this code and other codes, which was posted September 22, 2020, on the AMA website in an article titled COVID-19 Coding and Guidance.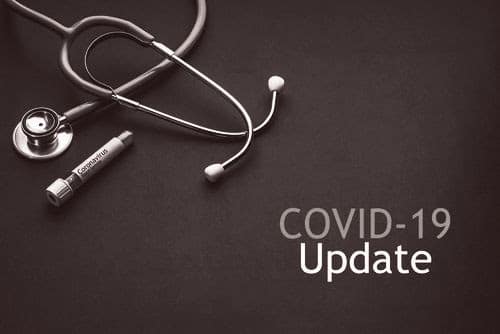 Coming rather late in the COVID-19 crisis, this code regards "Additional supplies, materials, and clinical staff time over and above those usually included in an office visit or other non-facility service when performed during a Public Health Emergency as defined by law due to respiratory-transmitted infectious disease." 
CPT Code 99072 Explained
The earlier announcement explained Code 99072 is used to report additional practice expenses necessary in an office visit or other non-facility setting to mitigate the transmission of the respiratory disease for which the Public Health Emergency (PHE) was declared. These expenses include, but are not limited to, additional supplies such as face masks and cleaning supplies, as well as clinical staff time for activities such as pre-visit instructions and office arrival symptom checks that support the safe provision of evaluation, treatment or procedural services during the respiratory infection-focused PHE.
Instructions state that when reporting 99072, report only once per in-person patient encounter per day, per provider identification number, regardless of the number of services rendered at that encounter. Code 99072 may be reported during a PHE when the additional clinical staff duties as described are performed by the physician or other qualified health care professional in lieu of clinical staff.
Dollar Value To Be Established
This new code does not yet have any dollar value associated with it, but efforts are underway to establish payment. 
CPT Code 86413 Also Approved
As explained in the update, the AMA also approved CPT code 86413, which regards "Severe acute respiratory syndrome coronavirus 2 (SARS-CoV-2) (Coronavirus disease [COVID-19]) antibody, quantitative," in response to the development of laboratory tests that provide quantitative measurements of SARS-CoV-2 antibodies.
Per the standard early release delivery process for CPT codes, note that the code descriptor will need to be manually uploaded into electronic health record systems. In addition to the long descriptor, codes 99072 and 86413 have short and medium descriptors that can be accessed on the above mentioned AMA Website.
For more detailed information on reporting codes 99072 and 86413, please refer to the September Update article on CPT Assistant, the official source for CPT coding guidance.
_________________________
About ClaimCare ® 
ClaimCare has 30 years of medical billing experience. We have an established 100% USA-based medical billing team that has been assembled through a thorough pre-employment screening. All personnel participate in on-going training and strong process management to ensure they deliver only the highest quality medical billing services to clients.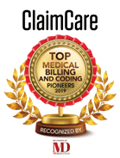 ClaimCare has once again been named a "Top 10 Medical Billing and Coding Company." The honor this time comes from MD Tech Review. The magazine's Augmenting Medical Billing and Coding Operations article presents solid reasons why ClaimCare has been chosen for this 2019-2020 recognition.
For more information, contact sales@claimcare.net, or phone toll-free at (855) 376-7631, or visit the ClaimCare Medical Billing Company website. We can assist your practice and/or facility in numerous ways, including complete certification processing.