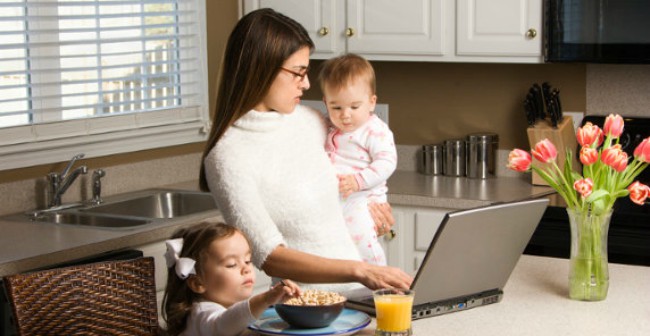 For a woman, having a baby is the biggest happiness that she can ever feel. The love, the first sight, and first touch are something that she cannot explain as a mom in words. But apart from being a mom, she has other commitments to fulfill like returning back to work after having a child. But believe us! This can be a daunting task. Some can successfully balance their personal and professional lives and for some especially for new moms it doesn't come naturally. Some start the work just before having a baby while some wait for the right time to start work. Well, like having a baby, there is no right time for returning to work. If you think you are convinced and comfortable enough to leave your child, you should start the work. Apart from going to the office, moms can also choose work from home for renowned industries like Medical coding and billing. Today we are just going to talk about how medical billing and coding in healthcare helps women to get back to work after having a baby.
Some moms want to stay at home to take care of their kids full time but don't want to stay unemployed. Some want to go out and work to open up the gates of growth for their career. Whatever your choices are, Medical billing and coding in healthcare can cater to it. You can amp up your career and at the same time manage time to raise your family. By working in this field you can be there for your child and also support your family finances.
Overview of Medical coding and billing job for moms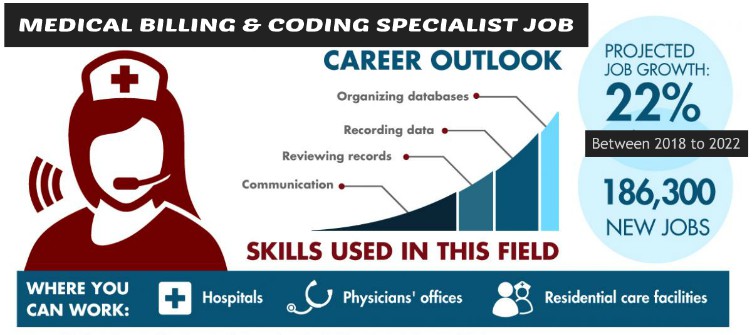 Medical billing and coding specialist in the healthcare industry is a kind of post that is necessary for every healthcare body like hospitals, nursing homes, NGOs, private hospitals and so on. Being a mom and having duties for your newborn baby, you can easily succeed in this filed. As a Billing & coding specialists, you are supposed to maintain and keep a record of the extremely important medical information that gets processed through hospitals and doctors.  It is a field that is never going to get hit by inflation and other financial crisis. So you can have job security and also it will work like an immense opportunity to grow along with the ever-expanding medical industry.
Benefits of medical billing and coding jobs for moms after childbirth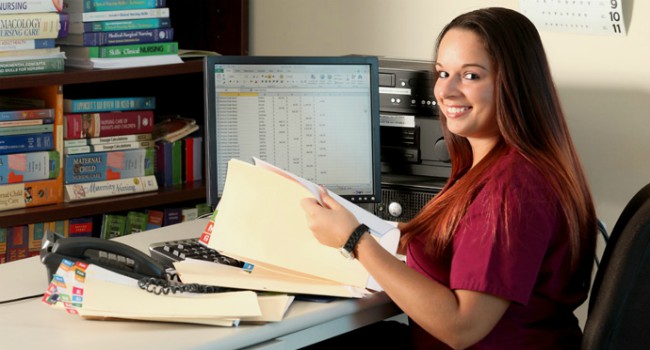 1-    In job demand
Many data has shown the increase in demand for medical billing and coding to handle the data. This has also shown the fast growth in the field as compared to others. This, in the end, gives the assurance of job security and an enormous opportunity for all those who have the right training. A person who is keen to learn can opt to become a specialist in the field.
Many medical offices and hospitals deal with the high rate of an insurance claim that gets denied every year because of coding errors. Just to take care of the coding, they want to hire a specialist who can work with full dedication and pays attention to detail. Once you have successfully completed the training and understand the codes, you are the perfect match. Being a mom, you can be in touch with doctors and professionals. Without putting much, you can easily enjoy the work.
2-   Work from home
For a mom who is returning back to work just after giving birth to a beautiful baby, working from home in the medical field is just like dream come true. It is a worthy and very satisfying career.  For providing proper health care services and getting insurance claims of services, there are thousand people involved who work behind the door. You will become one of them. For a needy person, you will be the third important person after god and doctor that exist. Now that's something very pinching! Apart from working, you can be at your home and work and have an eye on your baby at the same time. You don't have to worry about the needs and you being selfish for leaving our baby. You can reach up to your child any time you want.
3-   Flexible hours
Working as a medical coder and biller specialist in the medical field will allow a new mom in to have several options. It will not only be a good career for moms to be in the medical field but also will help them to maintain a good balance between work and life.
Medical coders generally have to work for around 40 hours a week. Depending on the work environment and demand, you can work in alternative hours and can easily manage the schedule according to you and your child's needs. With the experience in the healthcare industry as a medical biller and coder, you will easily adapt the work schedule according to the needs. Now that is what every mom in the world wants.

4- Different settings
While choosing your work environment and work setup, you will have multiple options to choose from. You can get the office space in doctors' offices, hospitals, nursing homes, healthcare facilities and surgery centers. There are many healthcare companies available that offer remote jobs which can be at your home, parenting classes or a great coffee shop. You don't have to worry about the office setup and can work from absolutely anywhere and everywhere.
 5- No clinical visits
As you have just given birth to a child, you might feel weak or just don't want to visit the clinics, working as a medical coding and billing professional in the healthcare field is perfect for you. You will be working on the business side of healthcare industry which is a very reputable field. Also, it will keep you intact with doctors and professionals of the field. You will work as an essential part of the healthcare industry. You can choose whether you want to work in office setup and give the fixed time in the job or want to work from home and manage the work and family.
6- Start Working ASAP
To get started as a medical coding and billing professionals, you just have to complete a certification course in any good college. You can get the degree as minimum as 6months and can start working in the healthcare field. The best part is you can get the certification course online or offline. This is the best way to learn for a mom because after having a baby it is quite difficult to spend a year in classes and then starts working. You can easily launch your career in a very short period of time, after the completion of the course.

        7- Wages and Earnings
According to data, a medical coder and biller in the healthcare industry can earn a minimum hourly wage of $17.27. After enhancing the knowledge and practice, one can earn a minimum of $55,170 per year. That's a huge amount with a variety of pays and perks.
Final words:
Deciding to go back to work itself is a tough decision to make. But for the aspired moms, working as a medical coding and billing specialist in the healthcare field is the one-stop solution. You can expect the job security, flexible working hours, a high wage and also can take care of your baby at the same time. For all the moms who want to get back to work after giving birth to a baby, medical billing and coding jobs give you everything you ever desire for. So what are you waiting for! If you have already made your mind to work then get a certificate and start working ASAP!