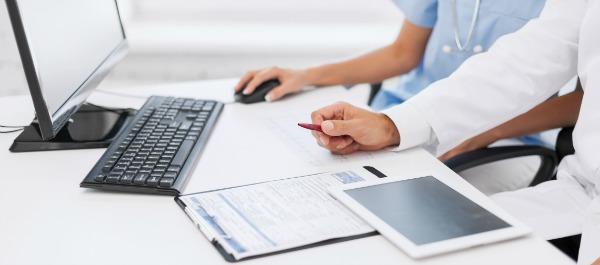 With the increase in interest towards medical field, students choose Medical Billing. Students are more prone to make a career in Medical Billing and Coding. Medical billing service providers and medical billing professionals are getting chances to explore and are emerging as successful persons. They try to bridge up the gap between healthcare providers, patients, and insurance companies. You can also become a part of this field. Medical Billing and Coding requires proper examination and analysis of the patient's data.
You will be required to determine the medical history of the patient and accordingly have to analyse diagnoses and treatments to be given to the patient. As per your study, medical codes will be provided. You will help to transcribe patient history into a type of "shorthand which will be a big help for health care providers and insurance companies. Medical Billing and Coding industry gives multiple chances to explore.
A similar notion is also there which is called a medical transcriptionist career.  The task of medical transcription jobs is exactly the same as medical billing service providers. But the difference comes in the execution. Medical transcriptionists have to analyse physicians' diagnoses and treatment plans. They are required to write down codes accordingly whereas medical billers and coders have to analyse patient reports. They are required to merge the information from it. The current code that is being used to track patient diagnoses and treatments is ICD-10—"ICD". It is known as International Classification of Diseases. ICD-10 is known to be superior than ICD-9. It is because of the specification in their documentation.
What Do Medical Billing Service Providers Do?
A medical biller and coder have to do the same sort of duties. Medical billing professionals are required everywhere.  From clinics to hospitals to physicians' offices, their demand is very high. Medical billers and coders use medical codes to document patient diagnoses and treatments. Along with it, they have to perform many other tasks.
These tasks are mentioned below:
They have to read and analyze patient records.
They have to calculate the correct codes for patient records.
They have to submit reports to bill insurance providers.
They have to constantly communicate with physicians and assistants.
They are responsible and answerable for accuracy.
They have to maintain the track of the patient's visit.
They have to prepare specifically-coded information.
They are responsible to maintain the security and safety of data.
They have to take care of patient confidentiality information and its security.
Some Important Things about Medical Billing And Coding Industry:
These people are not allowed to be in a hospital. They are far-removed from the place where patient is getting treatment. They have to interact and communicate with physicians and assistants. They are allowed to do so up to a certain degree. The amount of a task to be done by them is independent. Here it differentiates from the tasks of health care facility.
Career Options in Medical Billing And Coding
It is worth mentioning that the future of Medical Billing and Coding is bright. One has to have an excellent concentration and focus. They have to work on a day-to-day basis. They have to deal with all types of patient's data. They have to prepare the codes correctly. After this, they have to send these codes for billing to insurance companies. Medical Coding and Billing is a universal job. These people are required at:
Hospitals
Physicians' offices
Nursing care facilities
Home health care services
One can also choose medical transcription as a career option. It is different in the post, but the similarity lies in their work. The Medical Billing and Coding profession is a good option for self-employment. One has to consult on-site at medical facilities. The person is required to work remotely.
The person dealing with Medical Coding and Billing solutions has to work in a similar way. But they don't have to work remotely. They have to work with billing insurance companies. Medical Billing is an interesting job.
Medical Coding Training Scams
This is something you should know. Many times you will come across flyers or ads about work-from-home. Some of them inform commoners about Medical Billing and Coding jobs.
People are assured that they will be given a lucrative career and lots of business. Even fresher's are given the guarantee in this regard. But this leads to frauds and cheats. The Federal Trade Commission has filed charges against many companies for cheating people. They have trapped many people by making false claims about how much business can be generated and how much someone can earn.
Doctors and medical facilities rely on medical billers and coders. The respective person should have an education from a reputable Medical Billing and Coding program. One has to have knowledge of Insurance guidelines, the claims submission process and procedures etc.
How to fill out complex insurance claim forms?
Analyze Explanation of Benefits (EOB) forms to ensure insurance companies have paid for charges.
How to Generate Accounts Receivable Reports

,

for Clients?Contact with the appropriate parties (insurance companies and patients) to ensure bills are paid.
If you choose the work-at-home route, don't forget to research your local market. You will get to know if there is a need for medical billers. You must have a strong business plan. You can prepare your home that has a dedicated area for work. Remember to follow the same health privacy laws (HIPAA) as a medical office. It will help you to have a secure location and your medical reports will be safe.
Career Advancement
It is already mentioned that the career in medical billing can be a good choice as it has a bright future. Many medical recorders and health information technicians work as coders. Some of them are even working as cancer registrars. Their duties include:
They have to study patient records and pathology reports.
They have to ensure accuracy.
They have to ascertain codes accordingly.
These codes are used for diagnosis and treatment of cancers.
They have to organize follow-ups to track treatment.
They have to analyze and maintain patient information for research purposes.
The demand for cancer registrars is very high.
But in the future, many more posts will emerge. There will be vacant posts for special purpose registries.
For more info, Visit- https://medicalbillingcodingworld.com/blog/